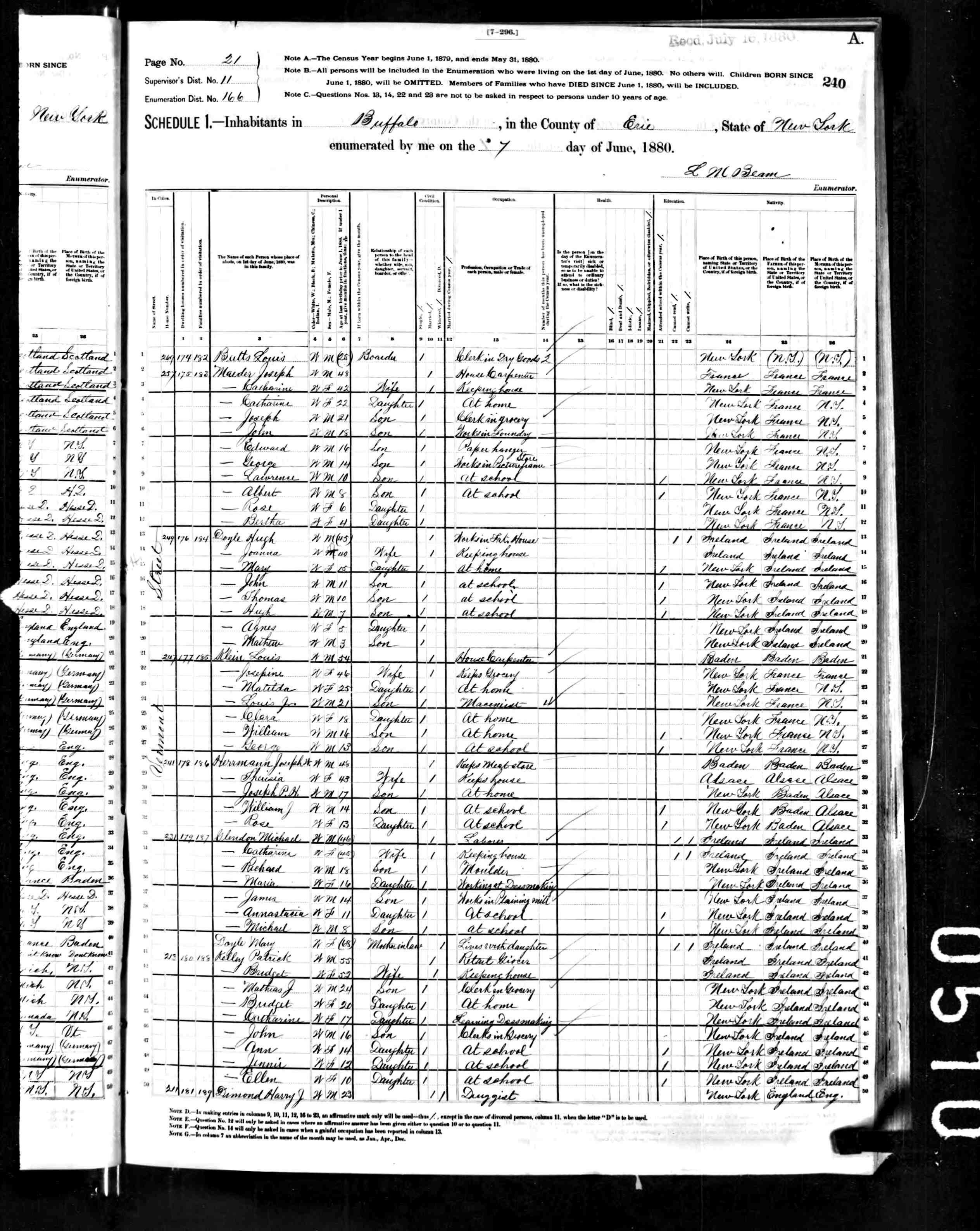 HERRMANN FAMILY 1880 CENSUS
ADDRESS LISTED AS 241 VERMONT STREET.
(WEST SIDE NEAR D'YOUVILLE COLLEGE)
FATHER JOSEPH W, 48 YEARS OLD, KEEPS MEAT STORE -BORN IN BADEN, GERMANY
WIFE, THERISIA 43, HOUSEKEEPER, BORN IN ALSACE
WILLIAM J., 14 YEARS OLD
PLUS OTHER FAMILY MEMBERS LISTED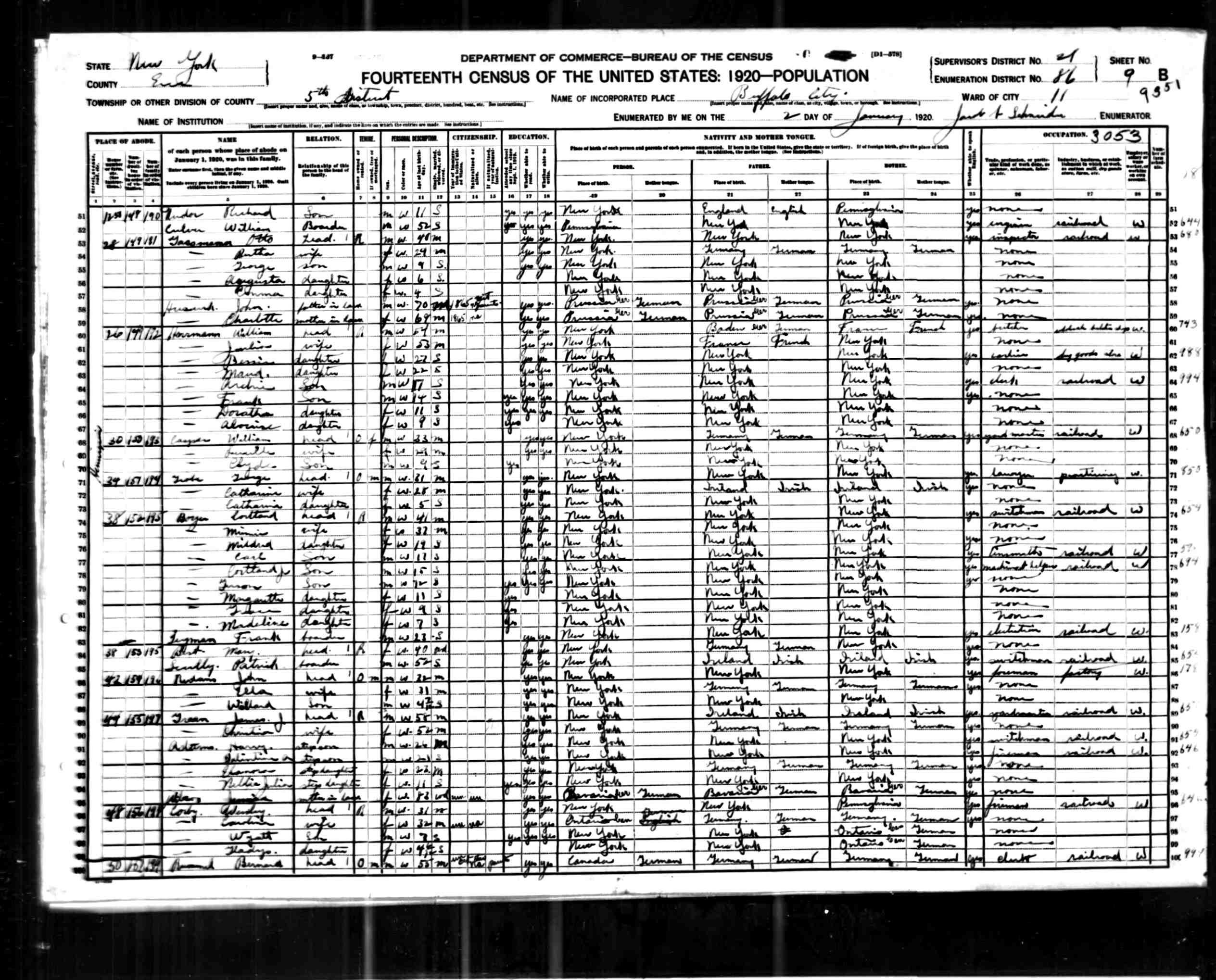 HERRMANN FAMILY 1920 CENSUS
———————————————————-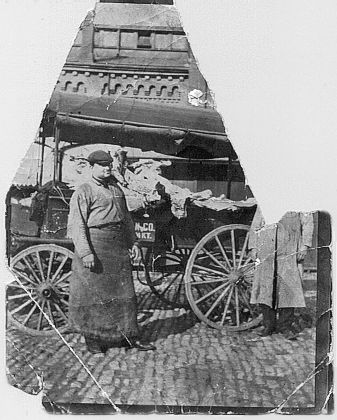 Grandpa Herrmann and his meat cart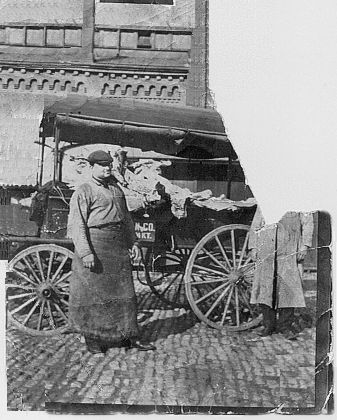 same as above after I did a bit of restoration
—————————————————————–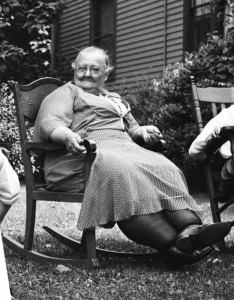 Julia Herrmann, 1934
—————————————————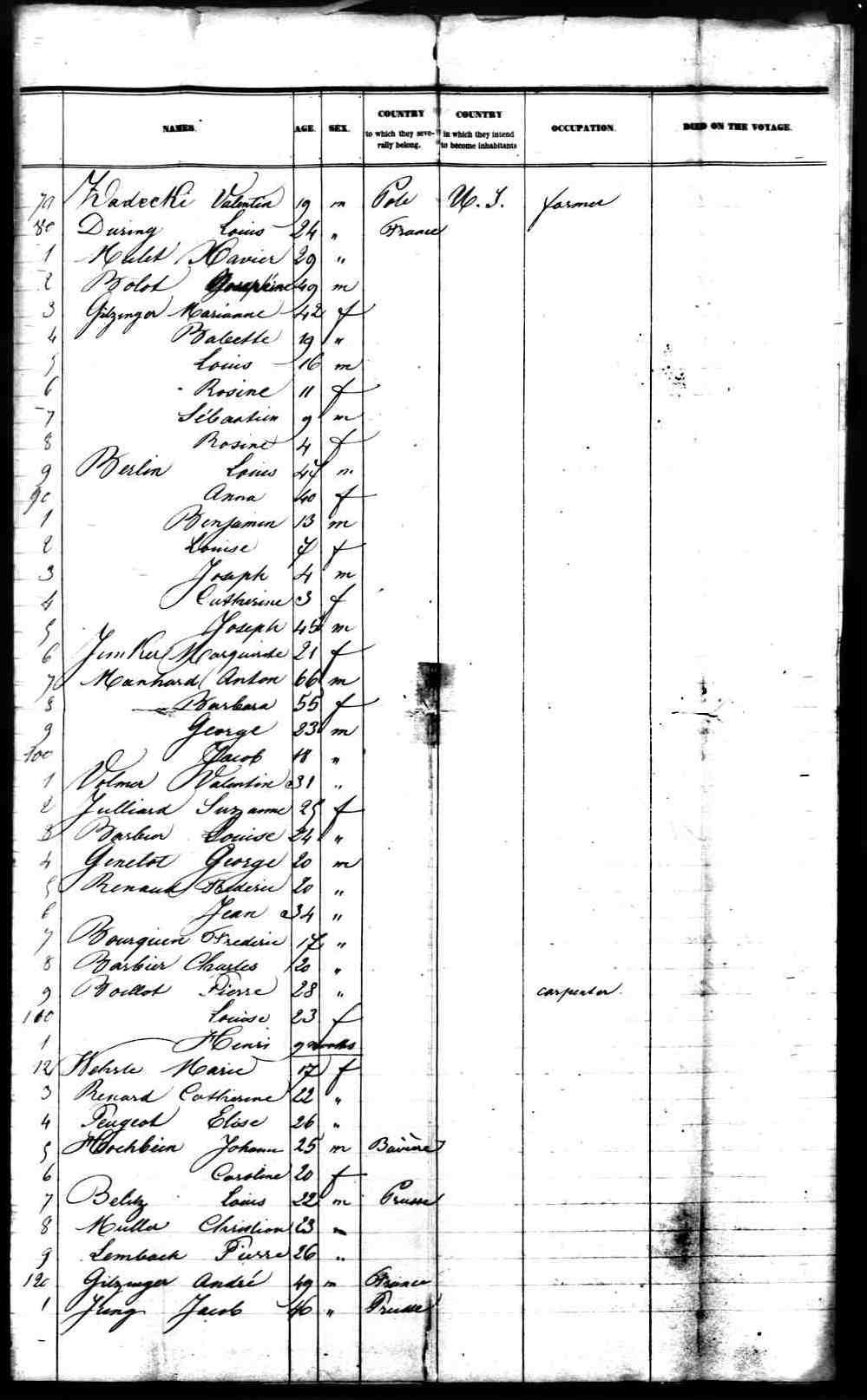 Ship that brought 18 year old Jacob Manhart to U.S. ca. 1854
Name:

Jacob

Manhard

Arrival Date:
15 Oct 1853
Estimated Birth Year:
abt 1835
Age:
18
Gender:
Male
Port of Departure:
Le Havre, France
Destination:
United States of America
Place of Origin:
France
Ethnicity/Race-
/Nationality:
French
Ship Name:
Chesapeake
Port of Arrival: New York
—————————————————————
1880 census-289 Exchange Street, Buffalo, NY
Census details family plus boarder and a servant
The servant was Eliza Reiller, who would become Jacob's second wife after the death of Magdalena Pitz Manhart in 1880.
Name: Jacob Manhart
Location : 298 Exchange
Business Name: Kaltenbach Brewing Co.
Year: 1890
City: Buffalo, NY
———————————-
Date: February 17 1889
Newspaper published in: Buffalo, NY
Page/Column: Page 6/Column 7
---
DIED. MANHART – In this city, on the 16th inst., Amelia, youngest daughter of Jacob and Eliza Manhart, aged 9 months and 12 days.
Funeral from the family residence, No. 289 Exchange Street, this (Sunday) afternoon at 1:30 and from St. Louis Church at 2 o'clock.
Friends and acquaintances are respectfully invited to attend.
Link submitted by Tom Culliton:
Manhart obituary dated 2/17/1889- infant daughter Amelia

http://www.newspaperabstracts.com/link.php?action=detail&id=24466
———————————-
Annette & Buddy Reichelmeyer
——————————————————–
Dorothy at Hennepin home ca. 1914
———————————————-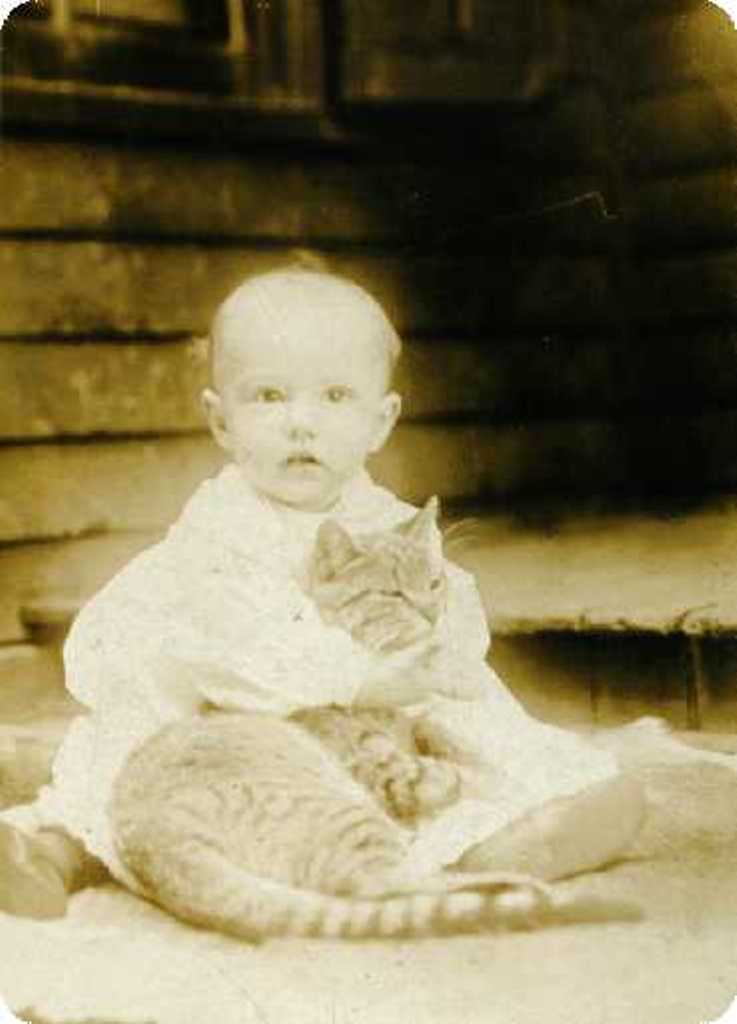 Dorothy at Hennepin late summer 1908
She always loved her kitties!
——————————————–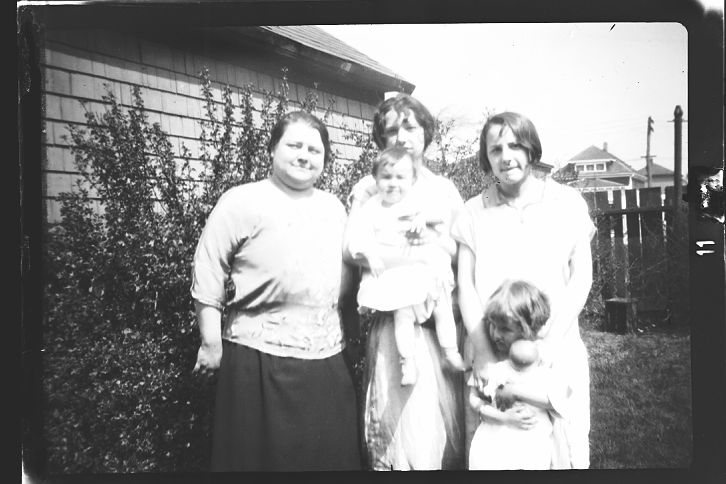 Bess, Dot, Eloise- May 1927
Margie & Annette
—————————————–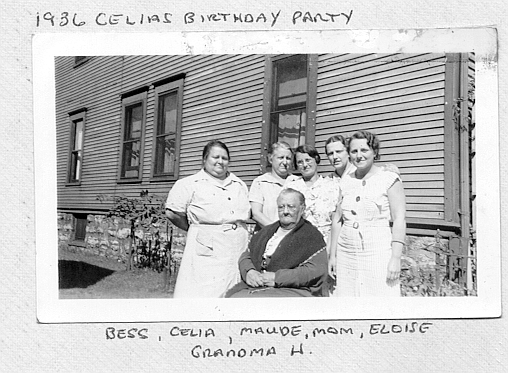 Celia's birthday, 1936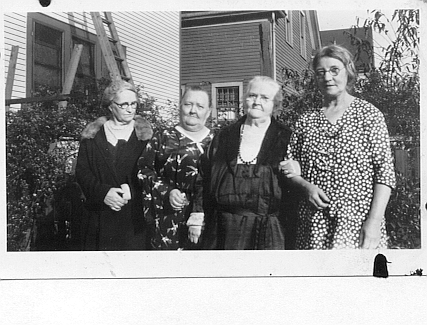 Dara, Gram, Fannie & Angie
——————————————————-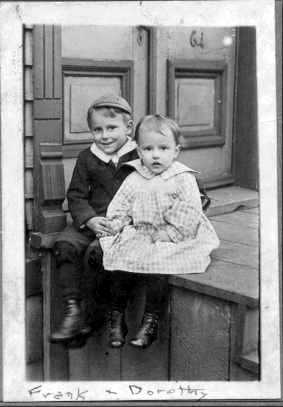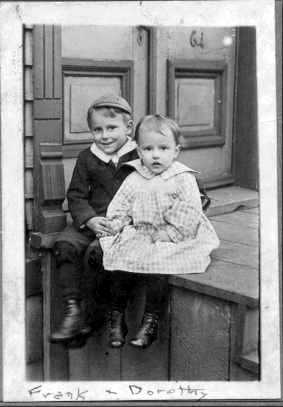 —————————————————–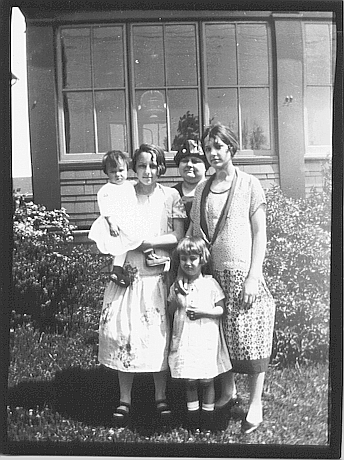 Margie, Eloise, Bess, Dorothy and Annette

——————————————————–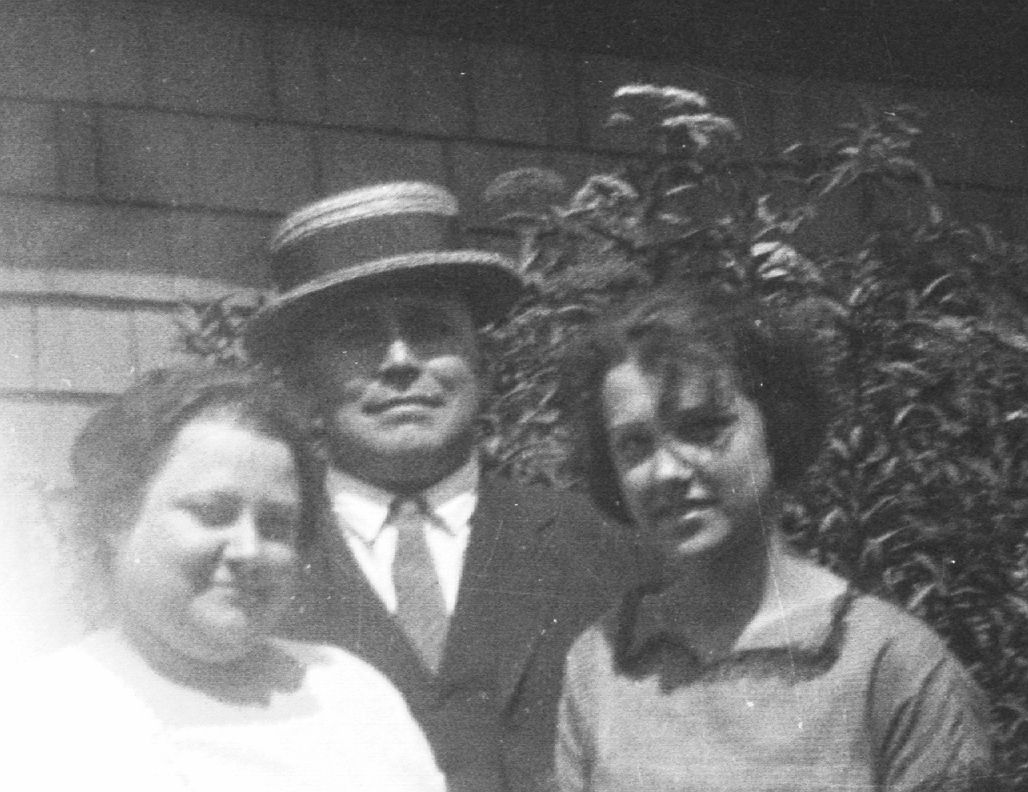 Bess, Emery and Dot
——————————————–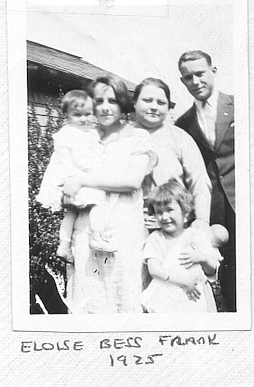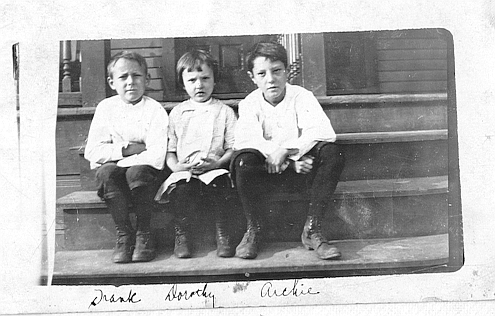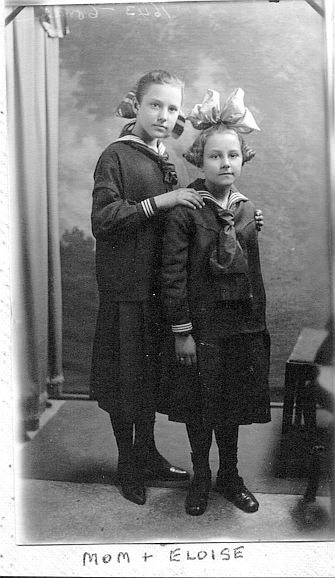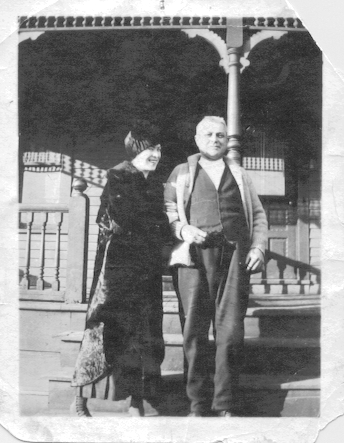 Grandpa Herrmann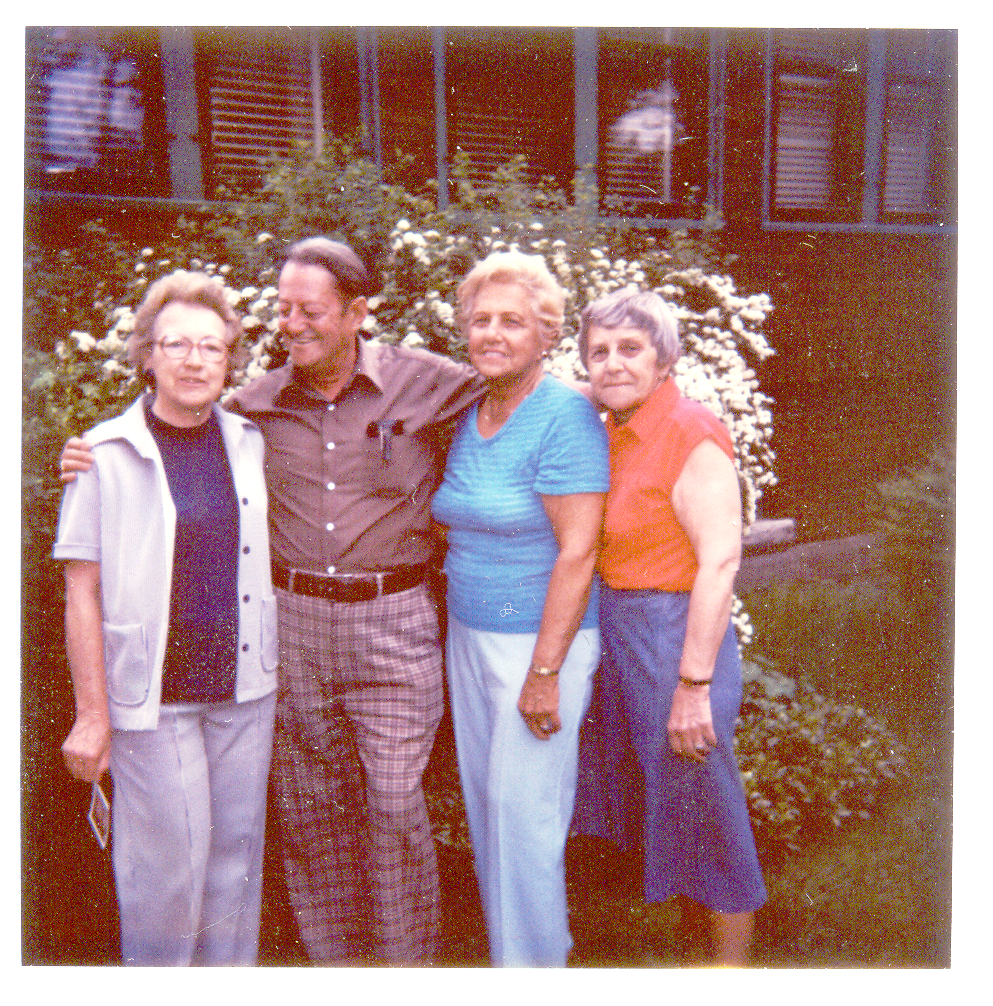 Herrmann Reunion 1969